Introducing The Devine Cooking Class!
Devine Cooking Class
Welcome to the Devine Cooking Class, taught by Theresa Devine!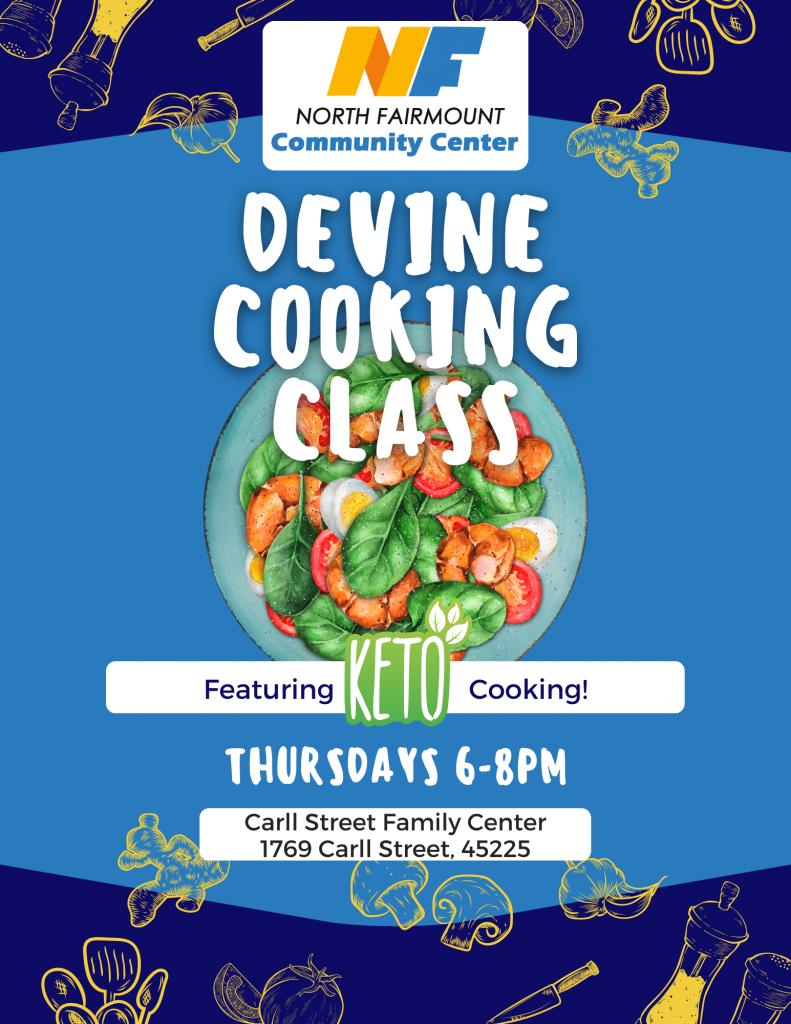 Join NFCC for our FREE cooking class at the Carll Street Family Center every Thursday evening from 6:00-8:00 PM. Participants will learn how to cook meals from all over the world, with an emphasis on low-carb, healthy foods! Sample meals include Crispy Tuna Burgers, Asian Chicken Stir Fry, and Chicken Cordon Bleu!
For more information, call (513) 921-5889.