FREE Cricut Entrepreneurship Class!
Come get creative with the North Fairmount Community Center! Learn to use a Cricut Air print machine to make your designs come to life on t-shirts, mugs, and other items. All materials will be provided, along with instructions on how to market and sell your creations! Contact Samantha Wagner to enroll: 513-904-7970.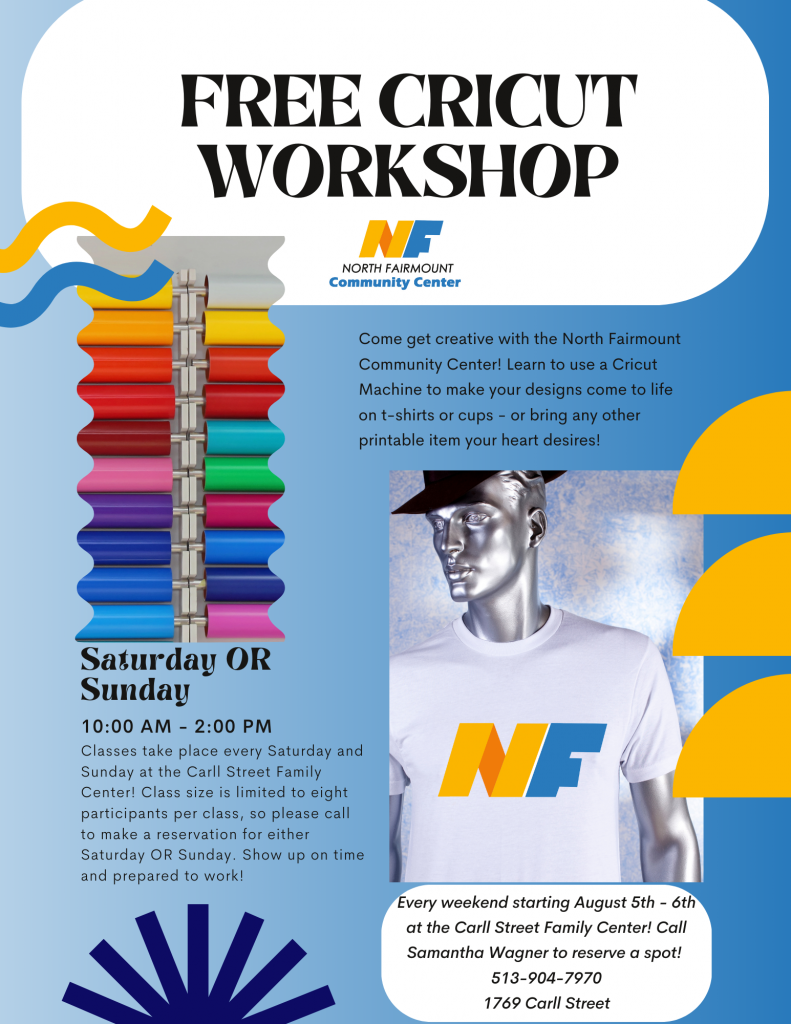 We'd like to give a HUGE thank you to the PNC Foundation for funding this program! Thanks for believing in our community mission!