See what we've been up to in North Fairmount!
We've been keeping busy! Check out our recent photos and videos of our many projects and programs.

And sign up for our mailing list to get updates about our work here!

What a year!
Well, 2022 has been an amazing year here at NFCC. Here are just a few of the highlights:
At the end of 2021, we began to clean up the gymnasium at the Carll Street Family Center, which had been used as a storage room for many years. The furnace was not functional, the glass windows were broken, the paint on the walls was worn, and the floor was woefully out of date. Luckily, we were able to purchase a new furnace just in time for further renovations to continue during the cold winter months. With the help of volunteers from First Financial Bank, we were able to clean the space and paint the walls with bright colors including beautiful artwork and murals by Ben Thomas. To our great delight, we applied for and won a grant to replace the outdated gym floor with a modern wooden floor, and replace the ceiling lights with bright, energy-efficient LEDs. Once we added the new windows, our neglected gym had turned into the community-welcoming facility of our dreams!
We debuted a free After School Program for the children of the North Fairmount community that was held Monday through Friday from January through the end of the school year. Over the course of the program, the participating children were able to receive help with their homework and engage in fun recreational and educational activities and creative projects. We are proud to report that we brought the program back in the fall of 2022 with considerably higher student enrollment and the support of talented and caring staff and volunteers. Along with providing a fun, safe childcare option for working parents in the community, many of the children are displaying improvements in academics and increased confidence in school.
During the summer months, we also introduced two new summer camps that were offered to children in the community at no cost to their families. The Sports and Wellness Summer Camp was dedicated to teaching the fundamentals of sports, fitness, and mental health and wellness five days a week over the duration of the summer. The I Love Myself Summer Camp, led by Shadaka and William Simpson of Building Better Futures, took place three days a week and focused on building fitness and discipline through the sport of boxing, while also reinforcing academic skills through math, reading, and writing assignments according to grade level led by educators that provided excellent support. The camp's curriculum was planned with the intention of teaching children to increase their self-esteem, and build confidence and emotional maturity, along with stress management and healthy coping skills through exercises such as journaling and meditation. Both camps were a massive success, and we are happy to announce that we intend to bring them back during the summer of 2023. 
Throughout it all, we continued to offer free sports and recreational programs for kids and cooking classes, while operating our Angel's Arms Free Store, providing services to the golden members of our community at the North Fairmount Senior Center, supplying the community with free food and quality affordable housing.
We were also honored to be named one of seven finalists for the 2022 Impact 100 Grant. Although we were not selected as one of the four winners, we met many wonderful people along the way and we congratulate this year's winners!
It's been a very busy year, but a very energizing one as well! We could not have done it without our volunteers, donors, and friends. With your support, we know that 2023 will be an even more exciting year.
We hope you've had the happiest of holidays and wish you health and happiness for the new year.
Sincerely,
Linda Klems and the NFCC Staff.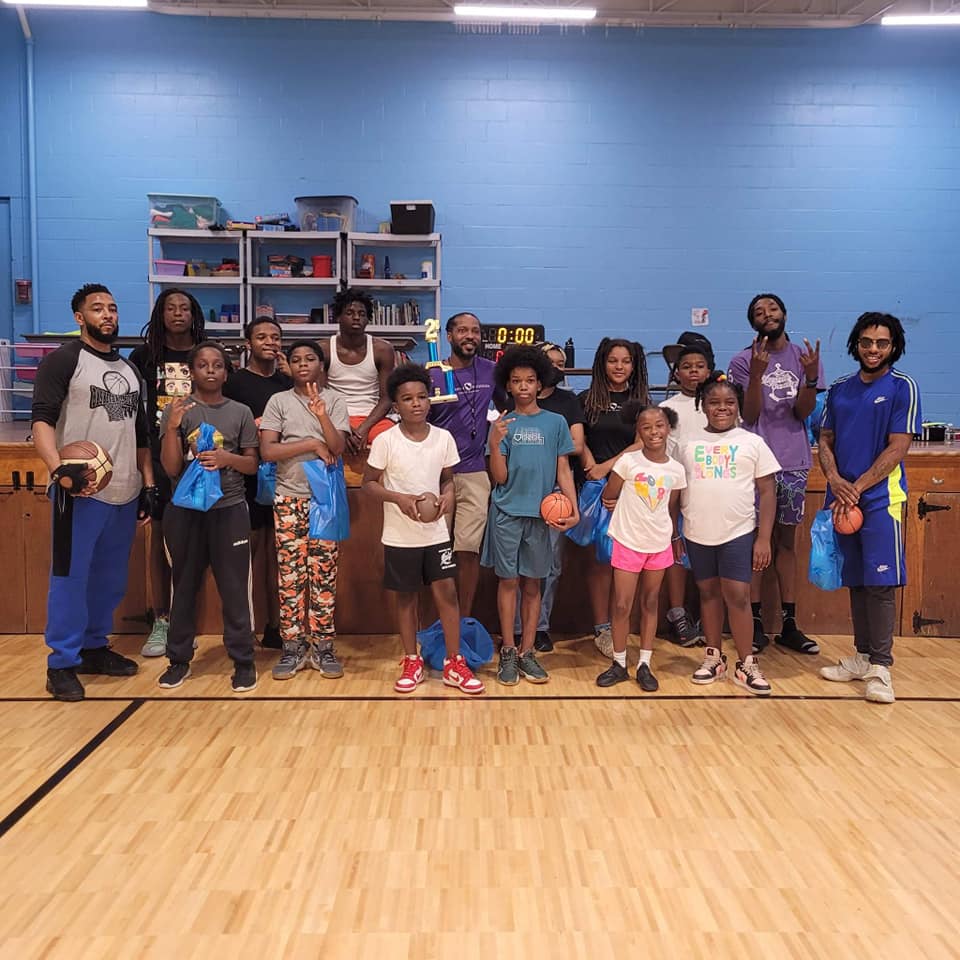 Bringing art to the Carll Street Family Center!
We're excited to share that we are planning to paint a mural outside of the Carll Street Family Center! We can't wait for it to bring new color and life to the heart and soul of the programs we offer in North Fairmount. Huge thanks to First Financial Bank for cleaning and painting the wall in preparation for the artist!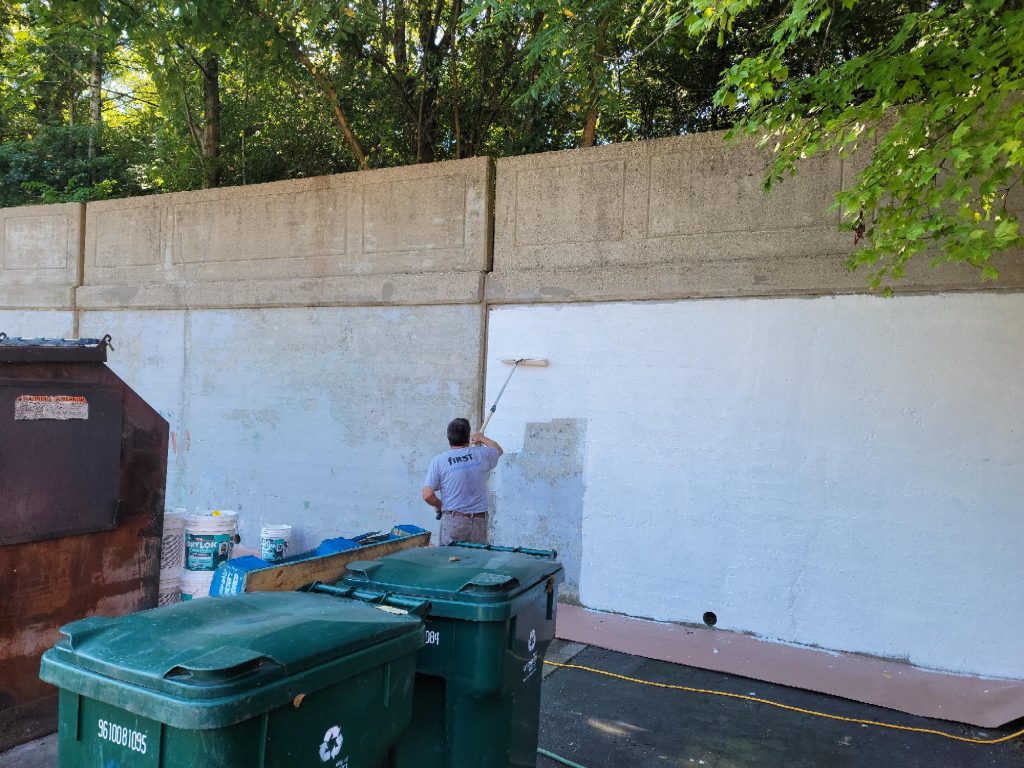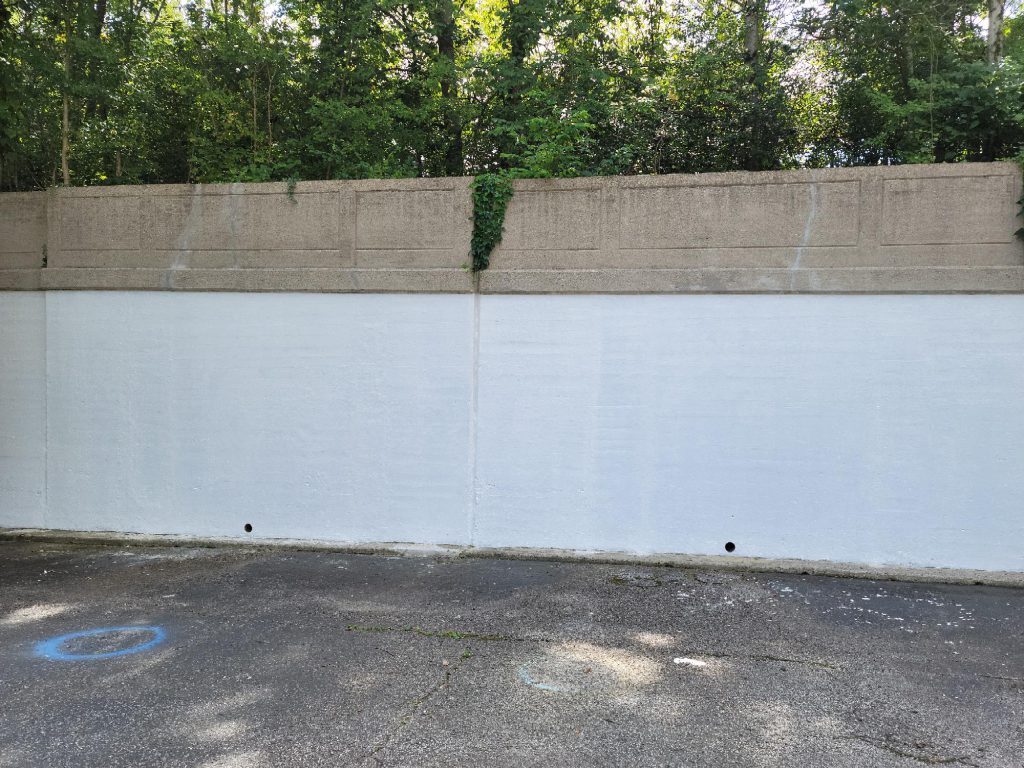 I Love Myself Summer Camp!
Summer is flying and we've been having a blast! Check out this video of the I Love Myself Summer Camp brought to you by Building Better Futures and North Fairmount Community Center! Video by NuAira Arts.

Summer's heating up! Check out the action at our FREE summer camps for kids!

Gym update!!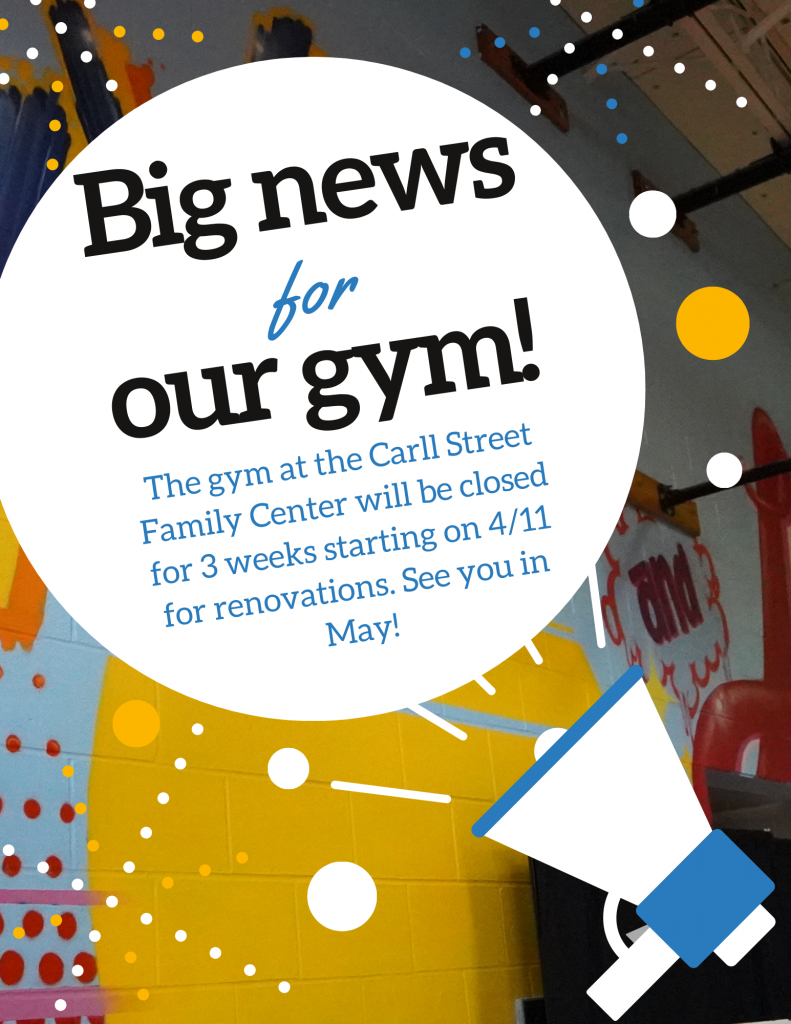 Programs such as our After School Program, Saturday basketball camp, and acrobatics classes have been postponed or temporarily relocated in order to install a brand new, state-of-the-art wooden gym floor! Check out our progress!
The installation is taking slightly longer than originally anticipated, so the reopening date will likely be in early to mid-May. Thank you for your patience, and we can't wait to welcome you back into our beautiful gym – stay tuned!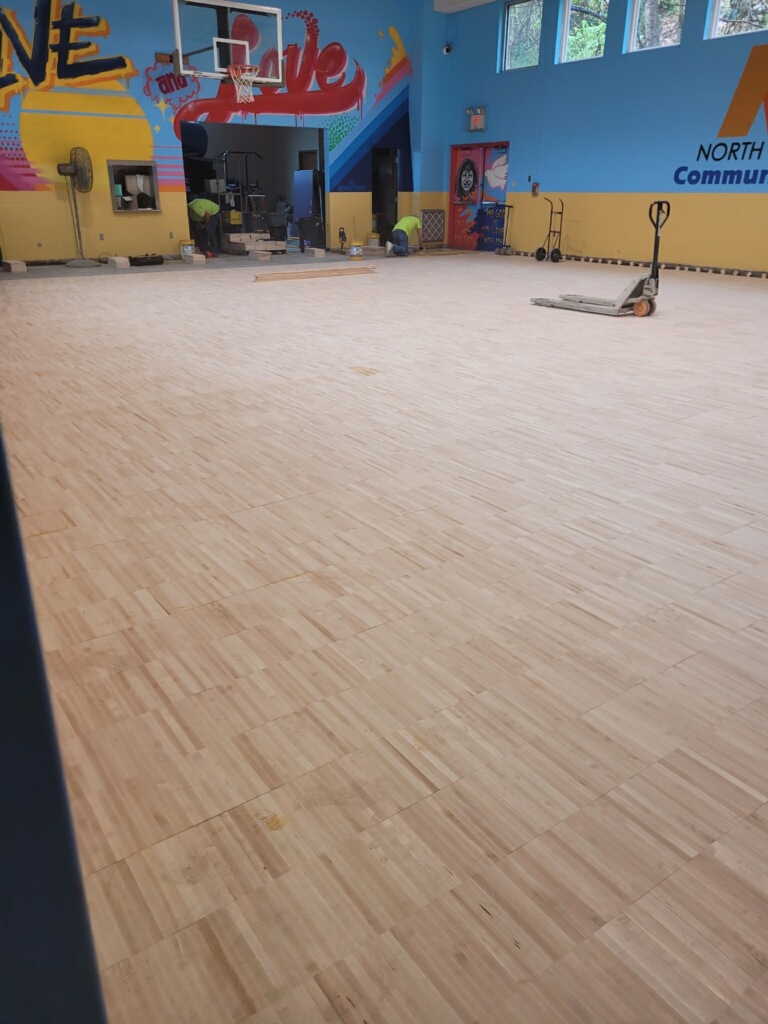 Welcome to February!
It's cold outside, but warm in our new gym!
Check out some photos from our free programs! To learn more about our After School Program, gymnastics classes, or basketball classes, contact our office at (513) 921-5889.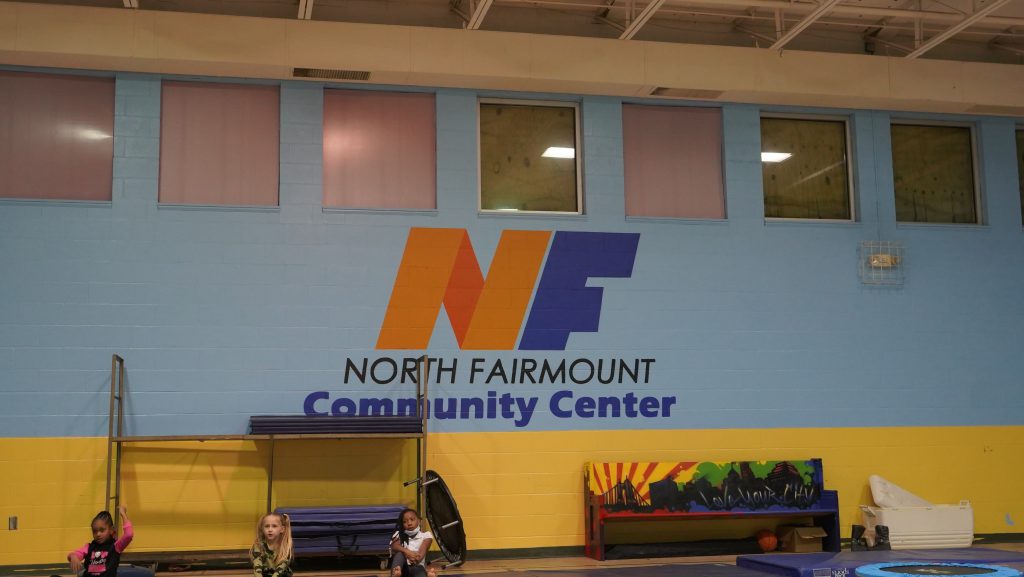 Happy New Year from NFCC!
We're so excited to start 2022 with you!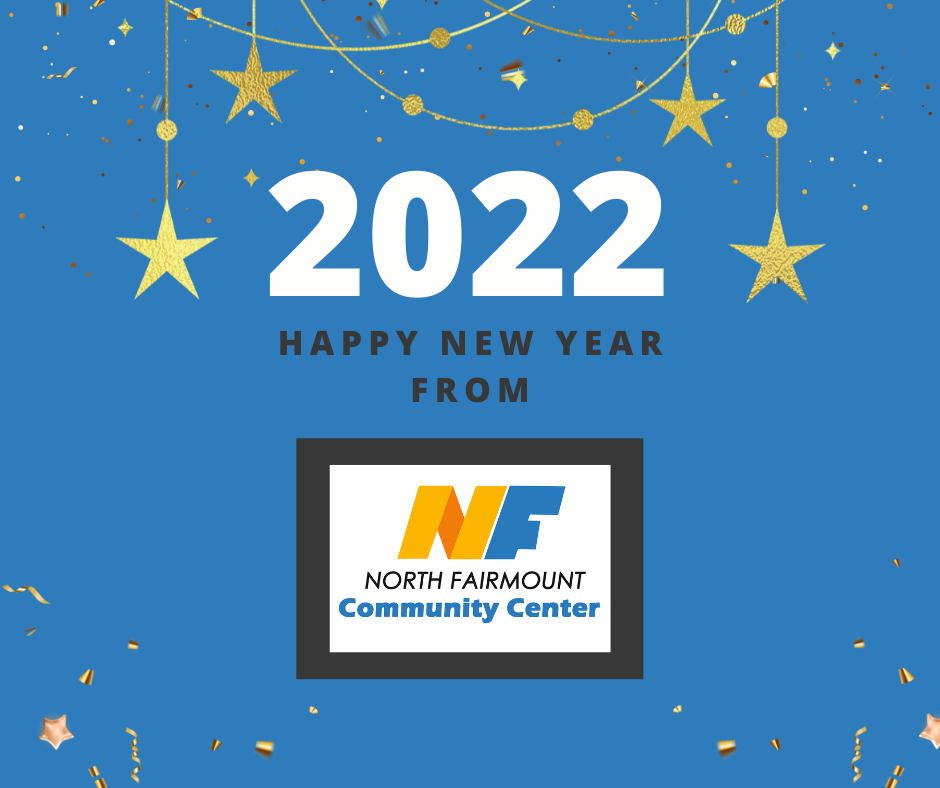 Happy holidays! As we look forward to 2022, we here at the NFCC would like to look back on some of the accomplishments we've had over the last year. In addition to maintaining our Senior Center at the St. Francis Court Apartment Building, our partnership with Council on Aging Southwestern Ohio to provide hot meals for seniors, and the Angel's Arm's Free Store, and our focus on affordable housing, we have also developed programs supporting youth development and life enrichment! At the Carll Street Family Center, we have been offering basketball, soccer, and acrobatics programs for kids, as well as financial literacy, homemaking, and cooking classes for adults, and we have had a great time doing it.
Speaking of the Carll Street Family Center, we are very proud of the progress that we've made in rehabilitating our gymnasium! Thanks to the hard work of volunteers from First Financial Bank, we have cleaned out and painted a gym space that hasn't been used in years, and we're only getting started! We've already made significant progress with updating the gym's HVAC system, and are working on big changes in the new year – stay tuned!
We are also excited to offer a new after-school program for families of North Fairmount to take part in starting on January 10th, 2022 that will facilitate physical activities and provide educational support to kids, including tutoring. As with all of our programs, this program is completely free. Contact our office for more info!
We are so incredibly grateful for the support we've gotten from our community, from the neighborhood of North Fairmount, and beyond. We truly could not do what we do without you.
Thank you, and we wish you a happy and healthy start to 2022.

– Linda Klems, Executive Director, and the whole North Fairmount Community Center Team.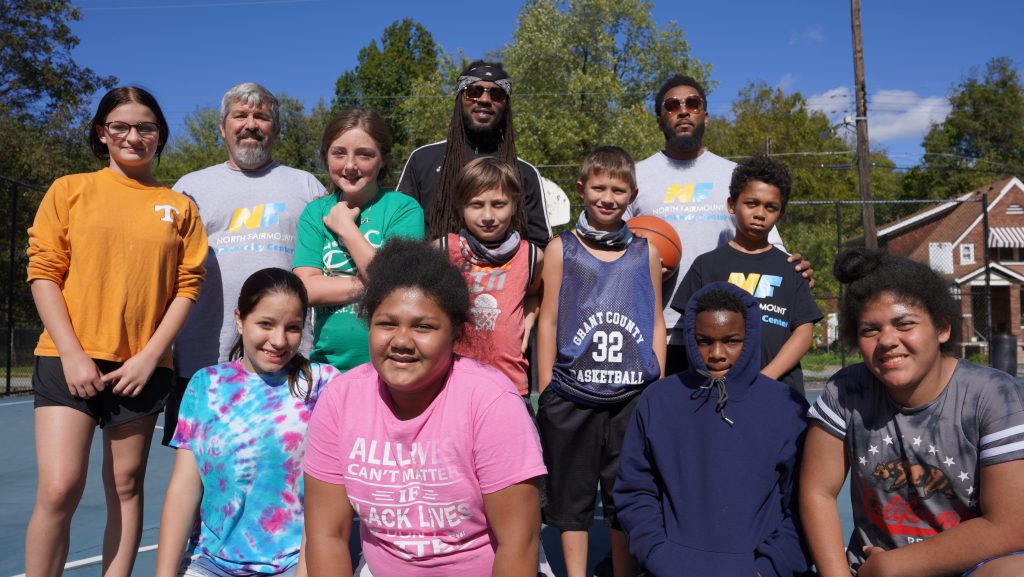 Our gymnasium is looking great!
Big thanks to our volunteers from First Financial Bank!
Talk about a glow-up! With the help of our tireless volunteers from First Financial and amazing artwork from Ben Thomas, we've been working hard to clean out and paint the gym in the Carll Street Family Center. The gym is the center of many of the programs we offer to the residents of North Fairmount, and we are so excited about the progress we've made! Check out some before and after photos below:
Before: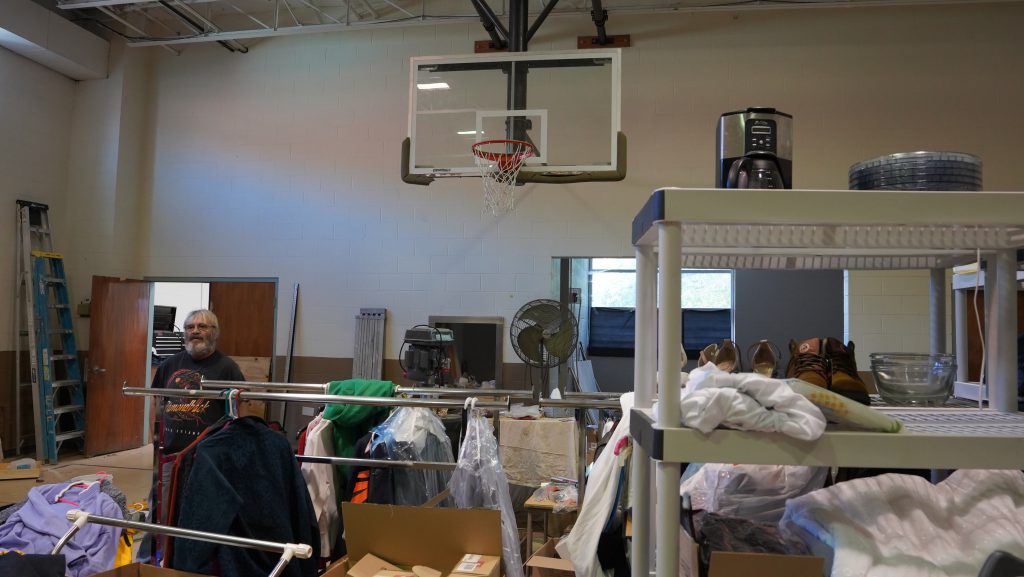 After: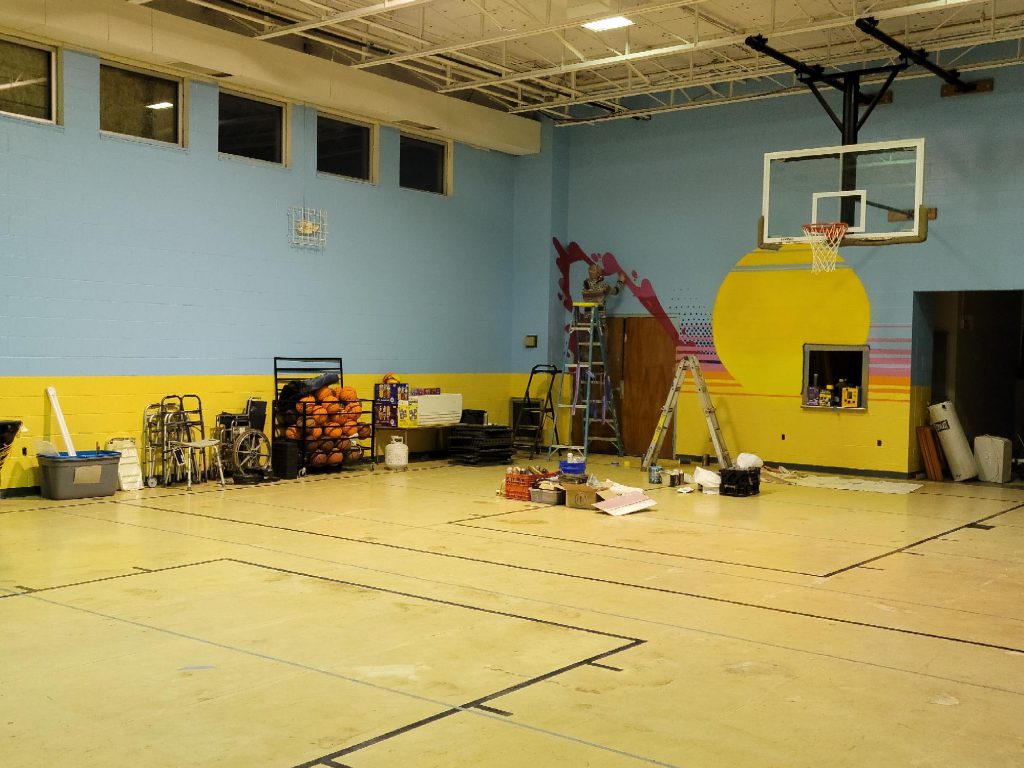 North Fairmount is on the move!